FREE STANDARD SHIPPING ON ORDERS OVER $75+ || AFTERPAY AVAILABLE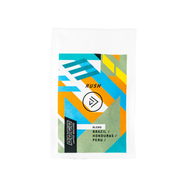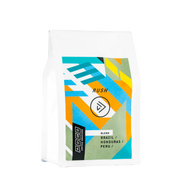 Rush - Espresso Blend - Subscription
POGO Coffee Roasters
Fortnightly delivery to your door, with a bonus discount!
A simple subscription that will send fresh roasts straight to your door. Just tell us how much you need, if you want the beans whole or ground for your brew method; and we'll do the rest! 
Product Info

ORIGINS: Brazil | Honduras | Peru

TASTES LIKE: Dark Chocolate, Earthy, Toffee 

Taking the bolder earthy tones from our South American beans and pairing them with the toffee-like notes of our Honduras green beans, we're able to bring you another pantry-staple espresso roast, Rush. 

With a big personality, Rush roasts into a smooth and sharp coffee. Aromatic and slightly darker for reminiscent espresso undertones, we've expertly roasted Rush to bring you a formidable match for all milk-based beverages.