FREE STANDARD SHIPPING ON ORDERS OVER $75+ || AFTERPAY AVAILABLE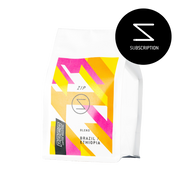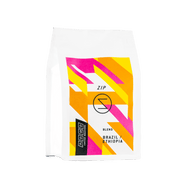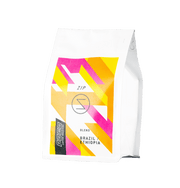 Zip - Espresso Blend - Subscription
POGO Coffee Roasters
Fortnightly delivery to your door, with a bonus discount!
A simple subscription that will send fresh roasts straight to your door. Just tell us how much you need, if you want the beans whole or ground for your brew method; and we'll do the rest! 
Product Info

ORIGINS: Brazil | Ethiopia 

TASTES LIKE: Caramel, Chocolate, Balanced Sweetness 

A bold juxtapose of sweet and savoury, Zip has the balanced profile for black coffee drinkers AND those who prefer coffee with milk. We've taken the creamy chocolate undertones from our washed Ethiopian and paired it with the aromatic sweetness of our Brazil bean to build the ultimate multiplayer roast. 

Daring to play with sweeter roast profiles, we have every bit of faith that Zip carries the strength of a traditional espresso roast whilst introducing new layers to it.